Vancouver BC based Architects: Hearth Architectural Inc.

Corporate Identity
Corporate Identity


In order to practice architecture, individuals and their firms must meet the stringent educational, experience and professional conduct requirements defined and governed by their architectural associations in their provinces or states. In British Columbia, Canada, the Architectural Institute of British Columbia (AIBC) has been given this mandate. Only those who have met the requirements of the AIBC can practice architecture in BC and present themselves to the public as architects. Architects can be identified by the designation "Architect AIBC" after their name.

Hearth Architectural Inc. is a boutique size architectural firm located in Vancouver, BC. The architects at Hearth Architectural practice primarily in particular market sectors, but do have a broad experience and are able to assist clients in need of excellent architectural service in British Columbia, and Alberta and Saskatchewan (through parallel entities).

Hearth Architectural was founded on the premise that all clients receive the best, professional service. We accomplish this by having a firm principal involved in all aspects of client projects.

This simple approach has allowed us to share success with clients with projects as modest as a single family house renovation to as complicated as mid-rise mixed use residential buildings.

At Hearth Architectural we pride ourselves on our professionalism. We continually strive to to serve our clients in the most responsible manner. The architects' mandate is first and foremost Protection of the Public. We accomplish this by acknowledging the seriousness of all building endeavours from site diligence to actual construction. It is solely our job to deliver great, responsible design that is a reflection of our clients wishes and budgets and takes into account the increasingly complex variables, such as Building Codes, Zoning Bylaws and other regulatory devices, that shape buildings.

All members of our team are encouraged and required to actively pursue professional development and learning.

General Services Offered


Hearth Architectural Inc. routinely undertakes work in the residential sector, from custom single family to multi-family developments. As well the architects of Hearth Architectural undertake a wide breadth of commercial architecture, ranging in scale form tenant improvement to overall shopping malls, to new multi-use developments.

In addition to these traditional architectural typologies, our architects are experienced in the negotiation of Heritage Revitalization Agreements, as well as smaller scale planning exercises.

Specific to our commercial clients we offer a wide array of services to facilitate the development and protection of brand identity. Hearth Architectural Inc. offers "corporate architect" services that include conceptualization and maintenance of brand standards, and can also work as regional architect to bring the corporate vision to reality.

In our role as corporate architect, we provide full corporate interior design service/integration in addition to our architectural service and can provide and manage the IT requirements of mid and large size corporate entities for the efficient dissemination of important project related information.

The dedication of our architects has led to a loyal, established base of repeat clientele in Vancouver and all surrounding jurisdictions. Below are some of the services offered by our firm.

- Project Feasibility and Yield Studies
- Planning Feasibility Studies
- Official Community Plan Amendments
- Rezoning Applications / Subdivsion
- Development and Development Variance Applications
- Heritage Revitalization Agreements
- Board of Variance Applications
- Building Permit / Issued for Tender / Issued for
Construction - Full Documentation
- Tendering Services
- Contract Administration
- Post Occupancy Services

The architects at Hearth Architectural Inc. are able to offer the full breadth of service under all of the preceding headings. Please call our office for more information.

In addition to our professional staff, Hearth Architectural has a good working relationship with all of the required professional sub-consultants, and authorities having jurisdiction throughout the region.
Typical Clientele


The architects at Hearth Architectural have experience with many different building typologies. In the past number of years we have been the architect of record for many project types including:

Private Families

- Laneway Houses
- Single Family Renovations
- Single Family New Homes

Developers

- Multi-Residential Developments (2 units - 40 units)
including Duplexes, Townhouses, Mid-rise Condominium

Corporations

- Tenant Improvements
- Base Building (Commercial)
- Industrial Buildings
Services Offered - Custom Home Clientele


The architects at Hearth Architectural have helped literally hundreds of families realize their dream homes, by either small improvements or new houses.

Over the years we have developed a service tailor-made to guide people through the daunting task of creating their custom home. The process is aimed at giving home-owners all of the information in order to make confident, informed decisions.

It all starts with a Hearth Report.



Learn about the Hearth Report!
Hearth Corporate / Services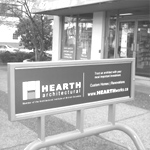 HEARTH architectural Inc. is an award winning architectural firm based in Vancouver, British Columbia. HEARTH architectural is able to give active and effective service within southwestern BC. HEARTH architectural Inc. is also eligible and able to work in jurisdictions across western Canada and does so through Victor Joseph Muego Architect AAA in Alberta and Victor Joseph Muego Architect SAA in Saskatchewan, both sole proprietorships in those jurisdictions. MORE

Hearth for Home Owners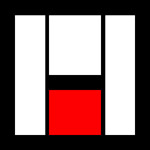 Learn about the Hearth Report!

Hearth Principals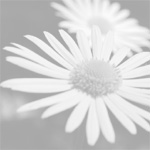 Carman is a registered architect of British Columbia and has fourteen years of solid local professional experience with extensive involvement in architecture, urban and community development projects locally and abroad. MORE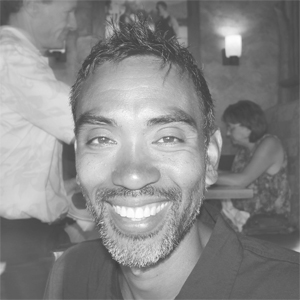 Joe Muego is a registered architect in BC, Alberta and Saskatchewan. He holds a BA in western architectural history and earned his Master's degree in Architecture from UBC in 1999, with special recognition for his achievement in Building Structures, and since then has dedicated his career to residential and commercial architecture. MORE


Hearth Contact

Hearth Architectural Inc.
224-2323 Quebec Street
Vancouver BC Canada V5T 4S7
telephone: (604) 266-4677
fax: (604) 266-4679
email: info@hearthworks.ca
web: hearthworks.ca

Hearth Architectural Inc. is a member firm, in good standing, of the Architectural Institute of British Columbia. The firm principals are Carman Kwan Architect AIBC LEED AP and Victor Joseph Muego Architect AIBC MRAIC..

Copyright Hearth Architectural Inc. 2006-2016