Vancouver BC based Architects: Hearth Architectural Inc.

The HEARTH Report
For Home Owners


Hearth Architectural Inc. is a Vancouver, BC based architect firm that believes strongly in the importance of where we live. Our dedicated team shares decades of experience with everyday homeowners, with a simple goal - to help you improve your life by improving your home.

Hearth Architectural Inc. offers a clear, incremental process combined with inspired design - all the way from concept to construction. Hearth Architectural Inc. is a true to its roots as a residential architect firm specializing in new homes, renovations and additions to detached homes, as well as interior design and improvements to condominium or townhouse suites. Hearth Architectural Inc. is proud to serve communities from White Rock, Delta, Richmond, Burnaby, New Westminster, Vancouver, North and West Vancouver and beyond.

Hearth Architectural Inc. is an architectural firm whose principals have extensive experience within the architecture and construction fields in BC. In terms of single family residential design, the principals boast working knowledge gained through many projects throughout the region, and have acquired a great deal of experience working with families, municipalities, contractors and other design and construction professionals.

The HEARTH Report Process


At Hearth Architectural Inc. we strive to make the architectural process easy to understand and accessible to all homeowners who are looking to improve their lives by improving their homes. We believe strongly that where we live is an important contributor to our quality of life.

We have developed an incremental process to ease clients into the daunting realm of house design and construction. The process consists of three steps: the consultation, the Hearth Report and then on-going architectural services - and is designed to keep you, our clients, informed and involved in the transformation or creation of your new home.

If you think it's time to invest in a renovation or a new home, and you think a residential architect may be able to help, please explore our website. We would love to make your house - a Hearth home.

Step 1 – Consultation

The first step in our process is the in-home consultation. At this stage an architect meets with you in your home to discuss your potential project. During a consultation the architect draw on their many years of experience to listen closely to what you are saying about your true needs. In general terms the project is discussed, both budget and scope, and if it is a renovation, the home is reviewed for general suitability. Throughout the discussion, the architect dispenses advice that can give instant verbal feedback to you about the feasibility of the project and give immediate assessment of initial design assumptions and ideas. We prepare for the consultation by re-familiarizing themselves with the local zoning bylaws, and perhaps doing some preliminary property research.

The fee for the consultation is agreed upon before the actual consultation, during the booking process, and varies depending on the relative geographical location. After the consultation there is no obligation to continue on with Hearth Architectural Inc. for any more architectural services.

What you get:
Answers to all of your burning questions!
Should you renovate, build new or move?
What are the likely costs? Do I need permits?
We outline your options.

Step 2 – The Hearth Report

The Hearth Report is a fixed fee feasibility study for your home that either examines potential changes to the existing house, or gives a very clear direction for a new home. In a Hearth Report, a thorough examination of the relevant zoning bylaws and restrictions in the particular situation is conducted.

A representative is dispatched (if a renovation) to accurately record all of the existing measurements of the home. These drawings form the basis for further design work. Our architects use this and the information gathered at the consultation to begin investigating the best design solutions. These ideas are presented in the form of a site analysis, schematic plan drawings and 3D views of the interior and/or exterior of your home to help you visualize the potential.

In addition to the design work we are constantly revisiting the budgeting and timelines for your potential project. We are experienced in the Greater Vancouver housing market and can give a fairly good estimation of the costs. Our goal is to give you the most relevant information so you can decide with confidence what your next step will be.

It is important to note that we meet together many times during the Report process to ensure all of your hopes and dreams are incorporated and your budget respected.

What you get:
Existing drawings of your home (for renovations)
Extensive municipal bylaw and site analysis
Schematic floor plans, including possible options, for your new home!
3D views from the inside and outside to see what your house might look like
Our opinion on the feasibility of the project
Our opinion of the costs to realize the work
Our opinion of schedule / process
A fee proposal from Hearth architectural for on-going work

If you are happy with the direction established in the Hearth Report, and your project remains feasible, the next step in the process would be some form of on-going architectural service.

Step 3 – On-going services

Any on-going work builds upon the ideas explored in the Hearth Report. This means that although there is still much work to do, all work is built on the foundation of the Report.

We recognize that our custom residential clients all have different expectations for our involvement during the remaining design, documentation and construction of their projects. It is our goal at Hearth architectural to ensure that you receive the service that best suits your needs.

We offer the following options in various combinations:

1. Basic Architectural Services - developing the design with you and creating documents suitable for your municipality (permits and approvals) and for a contractor to complete the project

2. Fully Coordinated Interior Design - developing detailed design and documentation with respect to all of the interior fittings, fixtures and finishes of your home

3. Landscape Design - developing a comprehensive landscape plan that meets your requirements, and is sensitive to the house's relationship to the lot

4. Finding a Suitable Builder for your project - whether a competitive bid process or negotiating with a specific builder we help find the right fit for you

5. Various levels of Involvement During Construction - whether it is trouble shooting site conditions or reviewing the builder's invoices, our experience will help deliver a satisfying construction experience

We would be happy to discuss the combination of service that would best suit your needs. Please contact our office for more information about the on-going architectural services.

For our custom home residential clients Hearth Architectural Inc. also provides work pertaining to any of the following:

1. Strata Approvals
2. Board of Variance Applications and Hearings
3. Development Permit / DV Permit Application and Hearings
4. Design Panel Hearings and Various Civic Commission Hearings
5. Neighbourhood Association Hearings

As each situation is unique, please call or email for more detailed information.

The HEARTH Report - Sample Documents

Please contact our office to review a full sample.

House Before



Wishlist



Existing Drawings




Bylaw Analysis



Schematic Plans + Outside Look




Opinion of Costs



Opinion of Schedule Rationale



House After!


Hearth Corporate / Services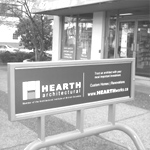 HEARTH architectural Inc. is an award winning architectural firm based in Vancouver, British Columbia. HEARTH architectural is able to give active and effective service within southwestern BC. HEARTH architectural Inc. is also eligible and able to work in jurisdictions across western Canada and does so through Victor Joseph Muego Architect AAA in Alberta and Victor Joseph Muego Architect SAA in Saskatchewan, both sole proprietorships in those jurisdictions. MORE

Hearth for Home Owners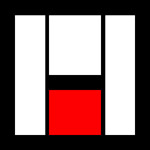 Learn about the Hearth Report!

Hearth Principals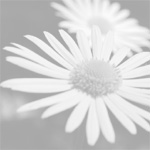 Carman is a registered architect of British Columbia and has fourteen years of solid local professional experience with extensive involvement in architecture, urban and community development projects locally and abroad. MORE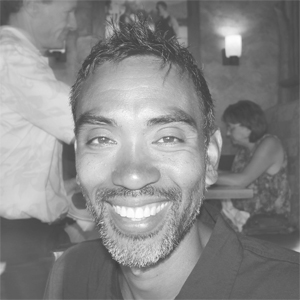 Joe Muego is a registered architect in BC, Alberta and Saskatchewan. He holds a BA in western architectural history and earned his Master's degree in Architecture from UBC in 1999, with special recognition for his achievement in Building Structures, and since then has dedicated his career to residential and commercial architecture. MORE


Hearth Contact

Hearth Architectural Inc.
224-2323 Quebec Street
Vancouver BC Canada V5T 4S7
telephone: (604) 266-4677
fax: (604) 266-4679
email: info@hearthworks.ca
web: hearthworks.ca

Hearth Architectural Inc. is a member firm, in good standing, of the Architectural Institute of British Columbia. The firm principals are Carman Kwan Architect AIBC LEED AP and Victor Joseph Muego Architect AIBC MRAIC..

Copyright Hearth Architectural Inc. 2006-2016