Vancouver BC based Architects: Hearth Architectural Inc. / Special Projects

Projects under this heading include those requiring Heritage Revitalization Agreements as well as smaller scale planning exercises. Many of these projects are currently under development.
Infill Development is an idea recently introduced to the West End of downtown Vancouver BC. This project under development consists of the conversion of an existing heritage asset into a multiple residence structure and includes a substantial infill proposal at the rear of the property for additional residences.

Another exciting project in the West End of downtown Vancouver BC is the preservation of another heritage asset, but proposing a multi-storey addition for common areas and additional residences.

Hearth Architectural has worked with the City of Vancouver to test proposed zoning. In the example below, we were asked to apply the new RM-7 zoning (Norquay) to a townhouse typology of various scales.

The Strathcona neighbourhood of Vancouver is a distinct zone of heritage styled buildings. While usually pre 1920, we were asked to develop a non-date heritage asset. We have proposed to preserve the building, while adding more contemporary residences to the rear of the property.

Maple Ridge BC is a growing community east of Metro Vancouver. Within this community there are vast tracts of land slated for urban-edge development. Hearth undertook the exercise of applying adjacent planning principles to some of these sites.
Hearth Corporate / Services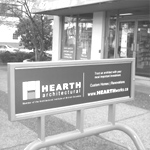 HEARTH architectural Inc. is an award winning architectural firm based in Vancouver, British Columbia. HEARTH architectural is able to give active and effective service within southwestern BC. HEARTH architectural Inc. is also eligible and able to work in jurisdictions across western Canada and does so through Victor Joseph Muego Architect AAA in Alberta and Victor Joseph Muego Architect SAA in Saskatchewan, both sole proprietorships in those jurisdictions. MORE

Hearth for Home Owners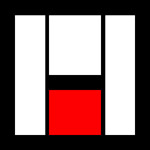 Learn about the Hearth Report!

Hearth Principals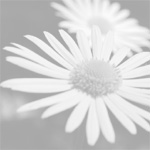 Carman is a registered architect of British Columbia and has fourteen years of solid local professional experience with extensive involvement in architecture, urban and community development projects locally and abroad. MORE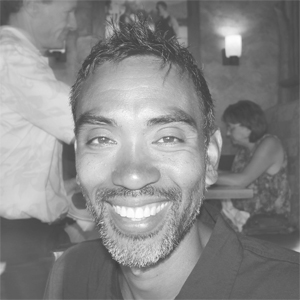 Joe Muego is a registered architect in BC, Alberta and Saskatchewan. He holds a BA in western architectural history and earned his Master's degree in Architecture from UBC in 1999, with special recognition for his achievement in Building Structures, and since then has dedicated his career to residential and commercial architecture. MORE


Hearth Contact

Hearth Architectural Inc.
224-2323 Quebec Street
Vancouver BC Canada V5T 4S7
telephone: (604) 266-4677
fax: (604) 266-4679
email: info@hearthworks.ca
web: hearthworks.ca

Hearth Architectural Inc. is a member firm, in good standing, of the Architectural Institute of British Columbia. The firm principals are Carman Kwan Architect AIBC LEED AP and Victor Joseph Muego Architect AIBC MRAIC..

Copyright Hearth Architectural Inc. 2006-2016